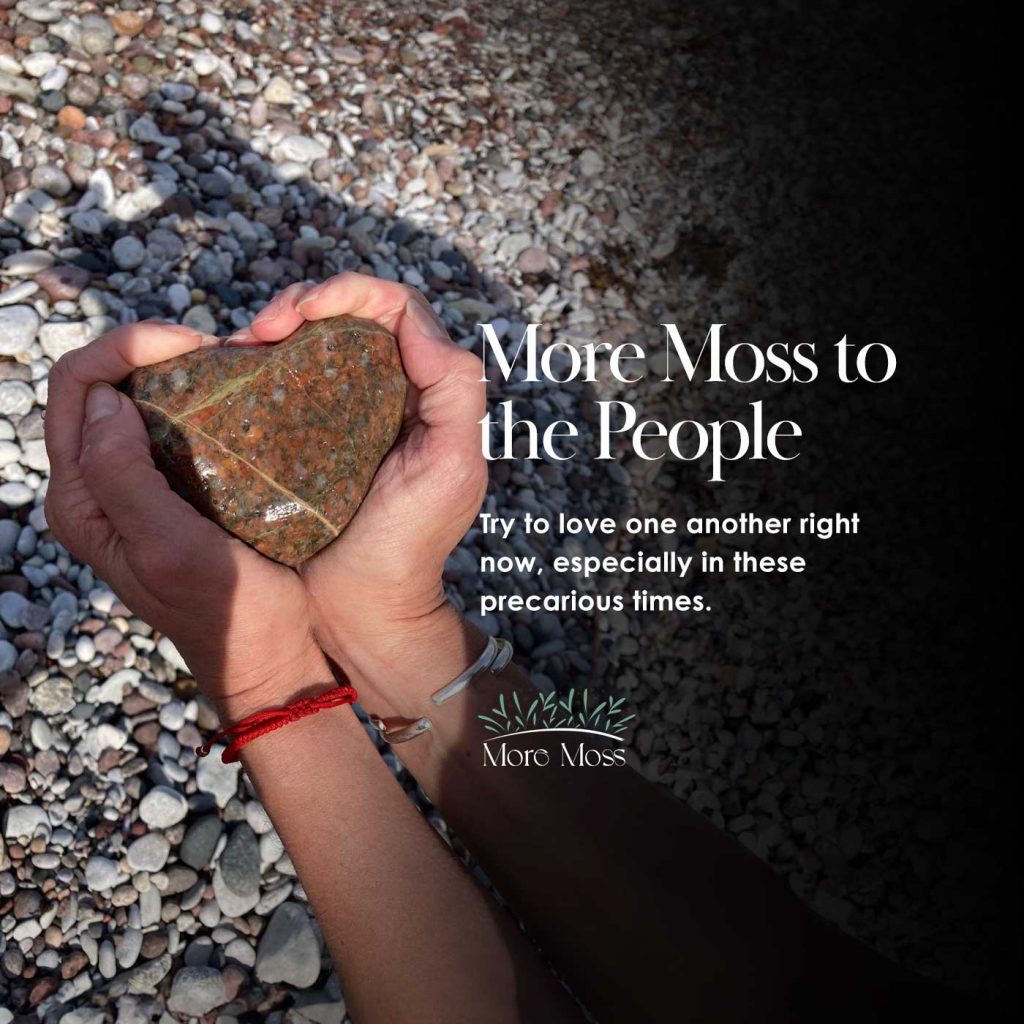 Try to love one another right now, especially in these precarious times.
By Åsa Nilsson | Oct 20, 2023



These times are troubling, for sure. What with all the horrendousness that is happening in Israel and all over the world. It is enough to make this empathic gal nearly shut down.
Yet, I must not. This isn't the time for shutting down. It is the time for rising UP. To help HOWEVER I am able.
Can I change the fighting in Israel or in the Ukraine? NO, it isn't my fight and I am not truly able to understand what is really happening there as I am dependent on the "NEWS" for that information. These are old fights that literally have nothing to do with me YET… can I do something? Anything?
Yes.
I can look at my own home, my own 'village', so to speak.
Where can I reach out a hand to someone I know is alone, or lonely, or needs a shoulder or SPACE to speak?
I can lend a helping hand to my ageing mother who needs help organizing and decluttering her home, and most of all, she needs company.
"Come on, people now. Smile on your brother. Everybody get together. Try to love one another right now. " (Get Together, song by Chester Powers).
Am I insane to think that brothers (and sisters) can 'get together'. Maybe.
Is it impossible?
No.
Peace and love,
Åsa
Host Name: Åsa Nilsson
Host contact Information:
IN THIS EPISODE I TALK ABOUT:
Review by Sug Ciani. Thank you!
Here with my 87 year old as she spends too much time alone.
Why is More Moss a movement I wanted to create? To slow MYSELF down.
What matters most to me? Community, family, relationships.
Feel so powerless, disconnected over what is happening in Israel.
How can I best utilize the skills I have?
5 of Pentacles. Tarot card and how fitting it is for these times.
Doing Swedish Death Cleaning in my moms house, she is Swedish after all. It's only fitting.
Recycling old drugs, found a place here in central Ohio that took them! YEY!
Doing something is better than nothing. What can I do? I can do better.
It is harder to do nothing.
Separateness is the biggest lie of our times.
Look to help your elders or anyone that needs an ear, time, space, a hug, a phone call.
if you feel alone, reach out to help others.
We were never meant to do this alone.
Mentioned in this episode:
Tarot Deck used by Åsa: Radiant Rider-Waite Tarot Deck
Contact Information for Komeil Asli, Podcast Production Manager.
Freelance Graphic designer, UI/UX Designer and Front-end Developer.
Subscribe on Spotify, ACast, Google Podcasts, Apple Podcasts + YouTube (@AsaNilsson).
Like and follow us on Instagram, @AsaNilssonSweden.
If you have any general questions or comments for the show, click moremosstothepeople@gmail.com.
If you'd like to advertise with us, moremosstothepeople@gmail.com.
Thank you so much for listening!
Xx,
Åsa
You can find us here: