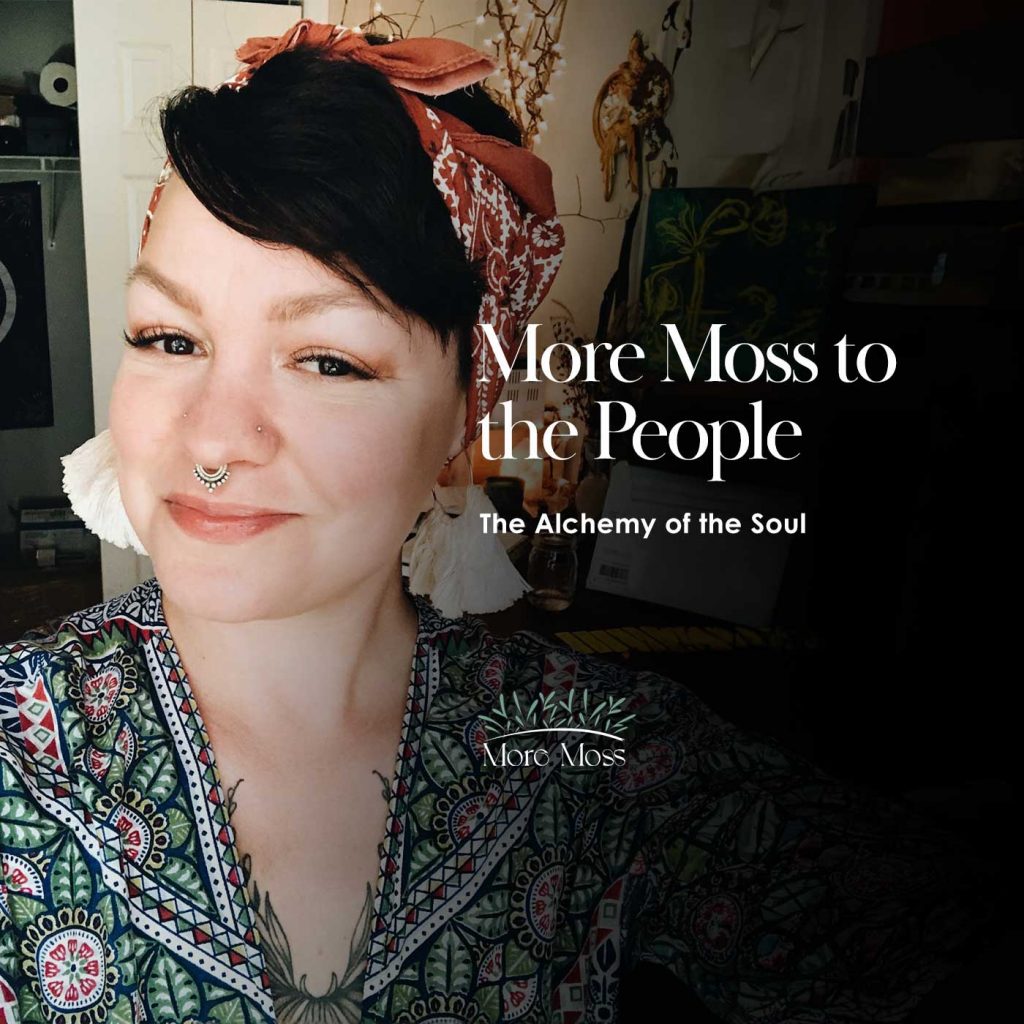 The Alchemy of the Soul
By Åsa Nilsson | June 16, 2023



Stevie Calista is a magician, in my humble opinion. She is this gentle soul that finds new ways of looking at old + powerful systems and she sees and SHOWS YOU your patterns through the magical world of astrology.
In fact, she will help you understand yourself on such a deep level that you can't help but to love ALL of your parts, even the quirky ones.
Especially the quirky ones.
Guest Name: Stevie Calista
Guest contact Information:
IN THIS EPISODE WE TALK ABOUT:
Stevie lives in Asheville NC and is a Soul Blueprint Alchemist, Astrologer, Silversmith, Mamma, + Gardener. Just to name a few.
Stevie did my 2nd Birth Chart reading. Helped me to understand my quirkiness.
She helps people shortcut, map and understand themselves more.
She helps people discover their own keys to getting their own information.
Growing up Stevie had a hard time having someone else be the authority over her (me too!).
Her goal was freedom and having her own business was a way for her to have that.
Out of nowhere Stevie was called to study astrology, that's when she discovered Debra Silverman. Watch her funny YouTube videos on all of the astrological signs, here's Åsa's in Cancer https://youtu.be/M6PoWXilG64
Moon cycles, planetary cycles, Sun cycles.
Stevie gives some tips on things you can do to keep track of your own cycles and patterns.
When Stevie was 15 years old she was diagnosed with bone cancer, her journey with that.
What Stevie believes about balance.
Shadow work and what that means to Stevie.
All of our parts are accepted and invited to the table.
Venus Retrograde coming up and what does that entail.
This summer's invitation to slow down + re-evaluate everything. Have fun.
"Play is productive."
I agree, Stevie. Hence I am taking the month of July off. It's time to refill my tank, ask myself the Why's of the Moment, do I feel free, realign myself with my desires and values and come back happier and more free than ever.
Big love, ya'll! See you in August!
MENTIONED IN THIS EPISODE:
Contact Information for Komeil Asli, Podcast Production Manager.
Freelance Graphic designer, UI/UX Designer and Front-end Developer.
Subscribe on Spotify, ACast, Google Podcasts, Apple Podcasts, Amazon music + YouTube (@AsaNilsson).
Like and follow us on Instagram, @AsaNilssonSweden.
If you have any general questions or comments for the show, click moremosstothepeople@gmail.com.
If you'd like to advertise with us, moremosstothepeople@gmail.com.
Thank you so much for listening!
Xx,
Åsa
You can find us here: