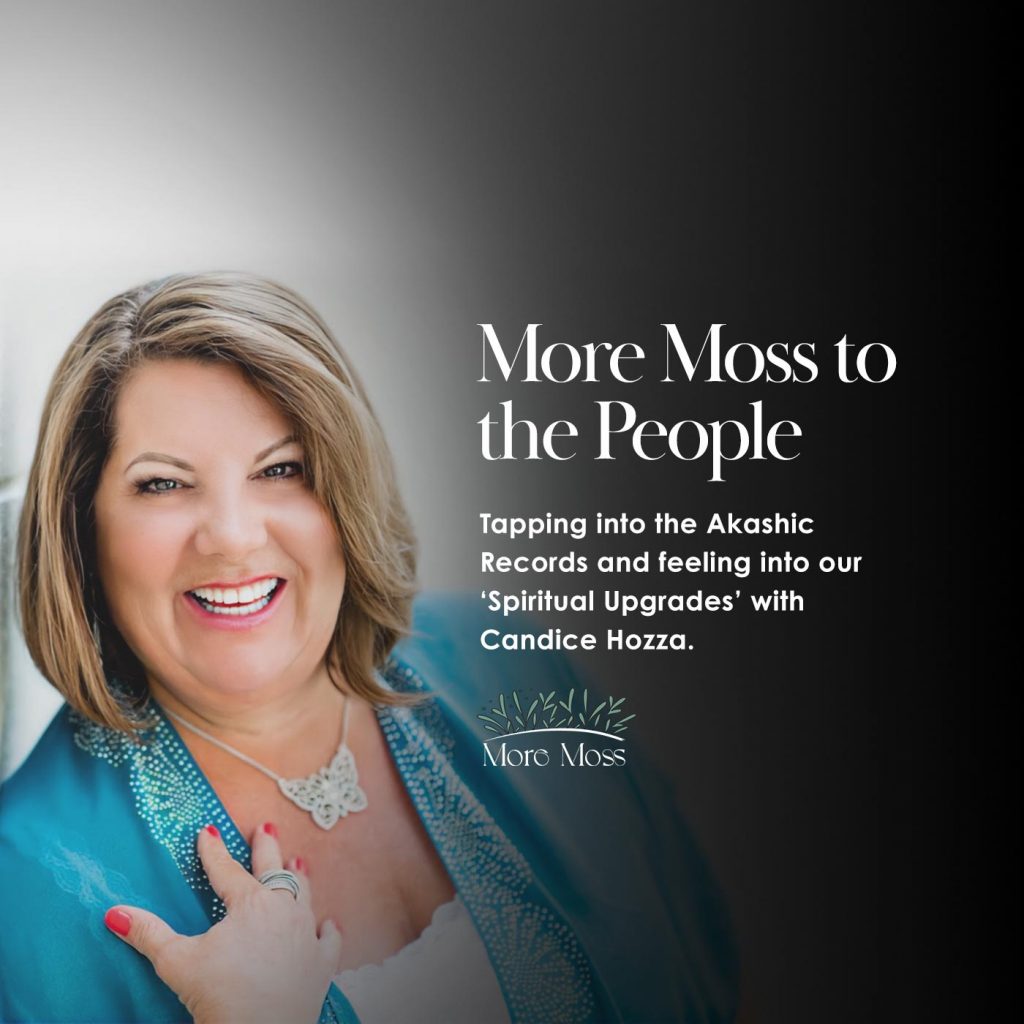 Summary of Podcast: Candice Hozza, A spiritual strategist and business intuitive was given the clues, the tap on the shoulder by her guides after a long bout with an illness that would have eventually gotten her fired.
She chose to respect herself and walk away from her 'cushy' 30 year career to start living her life on her terms. A life of truth where she could use ALL of her gifts.
Through accessing the Akashic Records, Candice helps business owners alleviate hard decision making and allow for ease and flow instead. She is finally using her gifts in the world at her highest and best, and thank goodness for that!
"We have to walk through some dark times to get to the light". – Candice Hozza.
Guest Name: Candice Hozza
Guest contact Information:
Takeaway's from this episode:
Candice starts our chat with "I receive". This is a reminder to us all to not jump over a beautiful introduction. Take it in, accept it. Receive it.
Candice stayed in sameness for 30 years. Good girl, followed rules, went to church…
In January 2014 her guides started to poke her.. You are needed. After starting the "cycle" of different illnesses, Candice was diagnosed with Thyroid Cancer.
After a long year of trying to heal from her surgery, she decided to leave her 30 year career in education behind.
Her guides said 'Heal thyself and we will take care of you. It's going to be OK'.
Listen to your guides. They are always speaking through you. ASK them for help.
Akashic Records, what are they?
Candice's business was revealed. To amplify other people's businesses.
We make 35,000 decisions a day, instead of staying stuck in decision making paralysis, the Akashic Records can help with the highest probability of a decision.
A block release is a good way to clear out past life issues that are still showing up, but Candice prefers to work in the now.
What does it look like for her to work in the records?
When am I going to die? Has that ever happened that someone asked her this question? Candice shares some of her personal experiences with pets and family members crossing over.
"Spiritual Upgrades", shifts occurring in the Collective right now. Women all over the world are experiencing big shifts, things are falling away. Some pain right now. Have to go through it to get to it.
Massive purging happening right now. We need to be open and clean for the next cycle. Release old congested things to be released to create more space.
Candice shares a very private story of her Ayahuasca experience that she recently returned from in February. She shares her message with us that the Ayahuasca mother + Diving Essence shared with her.
Mentioned in this episode:
Intuitive Business Podcast, Candice own podcast. Listen in!
Contact Information for Komeil Asli, Podcast Production Manager.
Freelance Graphic designer, UI/UX Designer and Front-end Developer.
Subscribe on Spotify, ACast, Google Podcasts, Apple Podcasts + YouTube (@AsaNilsson).
Like and follow us on Instagram, @AsaNilssonSweden.
If you have any general questions or comments for the show, click moremosstothepeople@gmail.com.
If you'd like to advertise with us, moremosstothepeople@gmail.com.
Thank you so much for listening!
Xx,
Åsa
You can find us here: