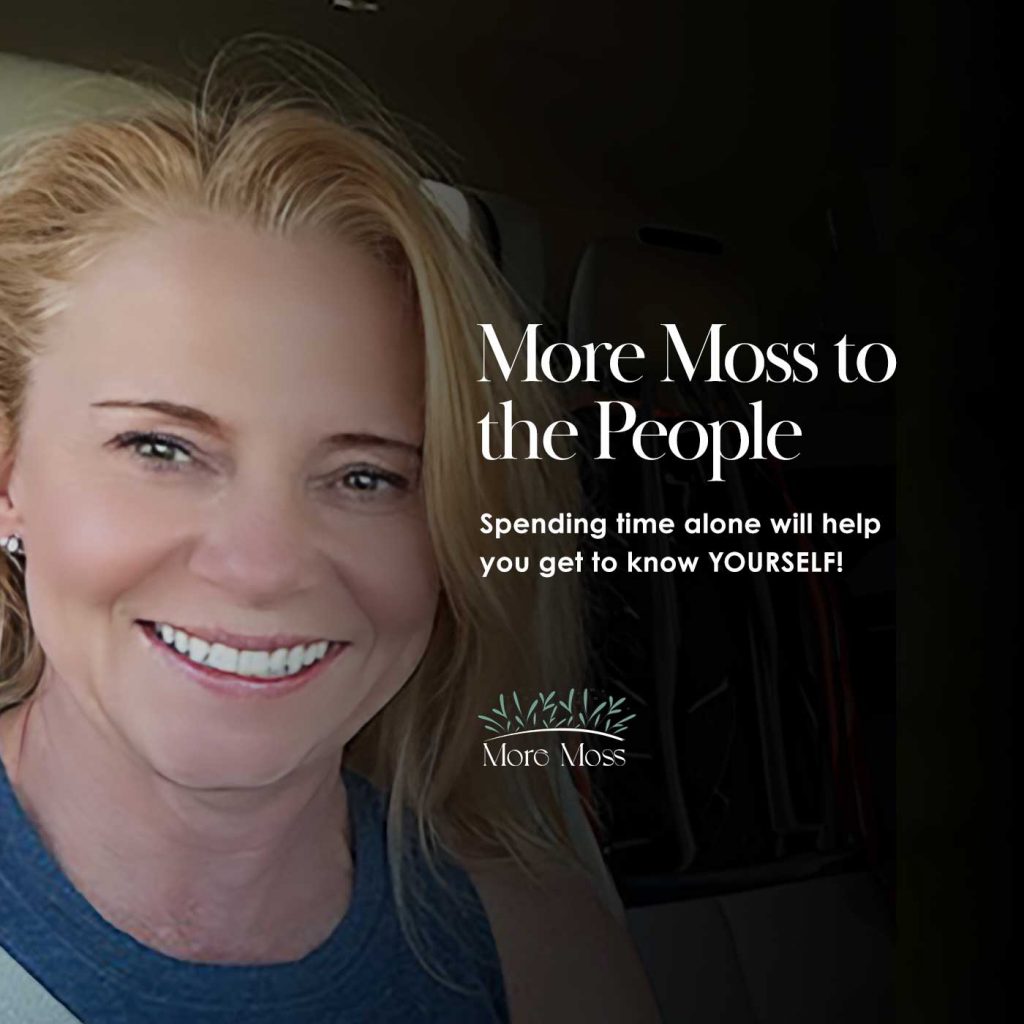 Spending time alone will help you get to know YOURSELF!
By Åsa Nilsson | Oct 13, 2023



Sandy is a dear friend of mine that I have known for 21+ years and she has changed quite remarkably over these past 10 years; physically, emotionally and mentally.
Sandy is up for any adventure. Has a can-do attitude about everything. Or at least a WILLING TO TRY and LEARN ATTITUDE and I love that about her.
Life after divorce 3 years ago gave her the time and opportunity to evaluate her Self. Spending time alone and getting to know herself and who she wanted to be at this point of her life.
Listen in and learn a thing or two from this spunky and full of life human.
You're going to love her.
Guest Name: Sandy Stone
Guest contact Information:
IN THIS EPISODE WE TALK ABOUT:
Shout out to Fat Jingle for Rating + Reviewing my podcast. Send in yours and I might read it out next week!
Åsa is in the US now at her moms place for 2 months, took this show on the road. 
Friends with Sandy since 2001.
How Sandy has evolved, fine tuned her Self.
Her kids call her a hippie now.
Trying new things and different ways.
"One life to live, live it well. Staying right here right now, staying in the moment."
Maximize now to feel good about it and helping others feel good about it too.
Always been into exercise, started CrossFit 10 years ago.
Nutrition is 80% of how we feel physically.
What happened 3 years ago to turn her life around?
Had an Akashic reading and how it changed her.
Her new solo life after divorce, she had to determine how to make this life work for her now.
Abundance mentality. Energy comes back to her. Same as money.
Sandy's path of self discovery, and her advice on everyone getting a divorce. 🙂
"Spending time alone in your crap".
Sandy's new app, forkn-fit.com
5 years ago she dropped 20 pounds.
Advocate of meditating.
"I am so grateful for my body. Ageing but fighting it."
"Oreo's used to be my kryptonite".
What makes you happy? Know your limitations and work from there.
Fixed mindset versus growth mindset.
MENTIONED IN THIS EPISODE:
Jade Paunovich @jadefashionsherpa
Brie Redd @be.redd
Patrice Winovich – Akashic record reading 704-728-5571
Book: Manifest 7 Steps to Living Your Best Life. Roxie Nafousi
Contact Information for Komeil Asli, Podcast Production Manager.
Freelance Graphic designer, UI/UX Designer and Front-end Developer.
Subscribe on Spotify, ACast, Google Podcasts, Apple Podcasts, Amazon music + YouTube (@AsaNilsson).
Like and follow us on Instagram, @AsaNilssonSweden.
If you have any general questions or comments for the show, click moremosstothepeople@gmail.com.
If you'd like to advertise with us, moremosstothepeople@gmail.com.
Thank you so much for listening!
Xx,
Åsa
You can find us here: