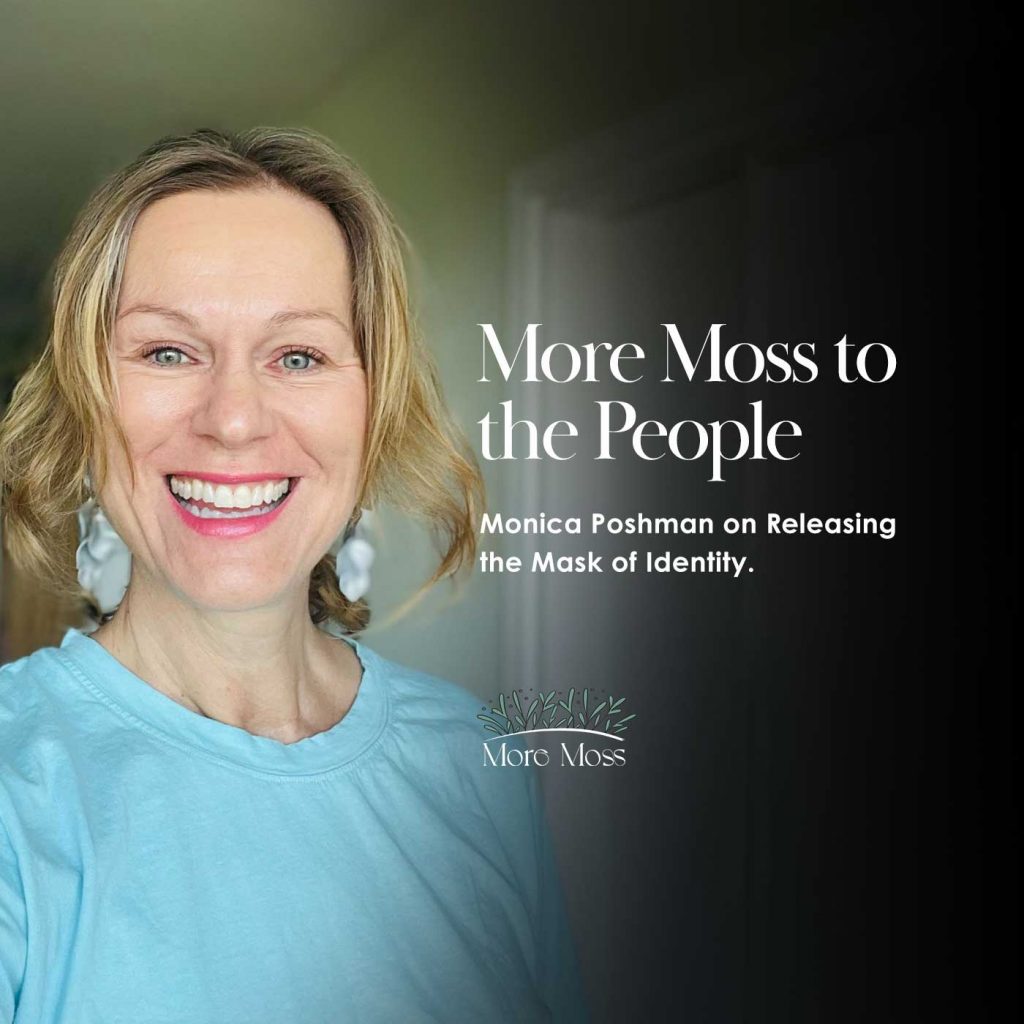 Monica Poshman on Releasing the Mask of Identity.
By Åsa Nilsson | Sep 07, 2023



Monica has been stepping out of her SPIRITUAL CLOSET for some time now.
Little by little she has been getting more comfortable showing up with her spiritual gifts in her career, not just her personal life.
After working for years in the Financial Industry, Monica was so programmed to "do a good job" and she finally chose to open herself up to a fuller experience of her own life.
Monica decided to change her own programming from ploughing and pushing to surrendering and trusting. 👏👏👏 YES!!
Follow along on this interesting journey.
Guest Name: Monica Poshman
Guest contact Information:
IN THIS EPISODE WE TALK ABOUT:
Josefine Wanner who introduced us.
Today Monica is expanding her human experience, shedding more layers, taking off the armour. 
Facing her fears and her masks.
Traumatic childhood, burned out at 30, journeying with her therapist brought her to start down her own spiritual path.
How Jesus became one of her Master Guides
Working in the Financial Industry since she was 26 and how that brought her to today.
Today Monica works as an Esoteric teacher, Coach & Mentor, Reading & Managing Energy, She has visual & clear hearing, she's an Akashic records reader. She has also studied CBT, Trauma & PTSD, Shamanism and many other tools to heal and evolve. Girlfriend is gifted!!
Coming out of her spiritual closet.
She is an Emotional Projector in Human Design
"This is not you" posted in front of her as a reminder. 
Following the signs.
"I don't need to push. It's enough to just be here". 
What does an animal reading look like? (dog, cat, horse)
Surrender to what's coming. Don't control.
Trust – have trust in you and those who are helping you.
MENTIONED IN THIS EPISODE:
Contact Information for Komeil Asli, Podcast Production Manager.
Freelance Graphic designer, UI/UX Designer and Front-end Developer.
Subscribe on Spotify, ACast, Google Podcasts, Apple Podcasts, Amazon music + YouTube (@AsaNilsson).
Like and follow us on Instagram, @AsaNilssonSweden.
If you have any general questions or comments for the show, click moremosstothepeople@gmail.com.
If you'd like to advertise with us, moremosstothepeople@gmail.com.
Thank you so much for listening!
Xx,
Åsa
You can find us here: