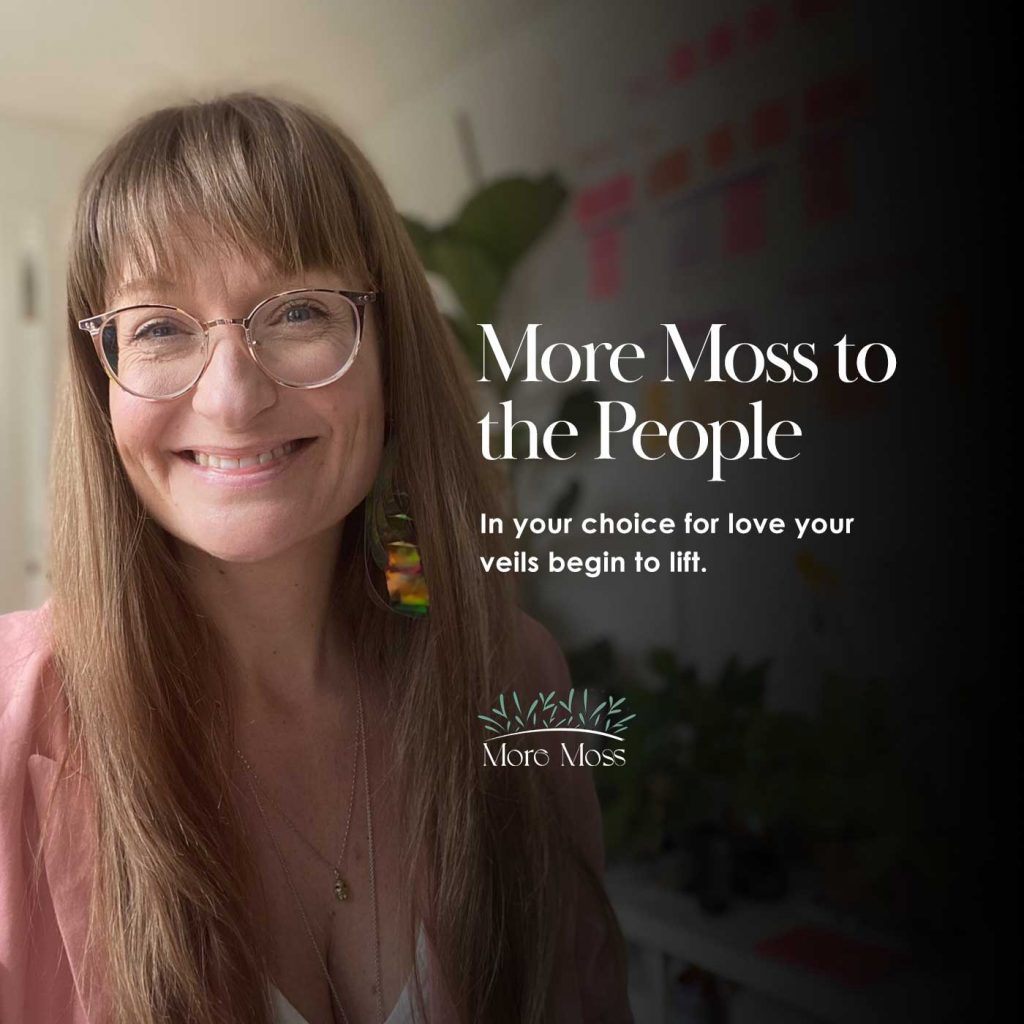 In your choice for love your veils begin to lift.
By Åsa Nilsson | May 26, 2023



How 'A Course in Miracles' and 'A Return to Love' took this week's guest, Maria Saraphina, from crying on the bathroom floor and discovering herself spiritually undernourished to discovering a deep level of satisfaction and nourishment through leading her life with and from LOVE.
Guest Name: Maria Saraphina
Guest contact Information:
Freebie | 5 Ways to Experience Love Instantly: https://mariasaraphina.com/5wl
Freebie | I've also got a freebie named The Magdalene Blueprint people might be interested in. They can grab that here: https://mariasaraphina.com/aym
The A Course in Miracles Coloring book, by Maria Saraphina, available world-wide via Amazon. They can find their location here: https://www.mariasaraphina.com/a-course-in-miracles-colouring-book
Takeaway's from this episode:
In 2012 Maria came out loud and proud with her spirituality.
'A Course in Miracles' is what brought Maria into my world in 2017.
Maria found herself crying on her bathroom floor in 2008 in the evenings after *having it all* in her corporate job… so why was she feeling so bad? She realized she was spiritually undernourished.
A Course in Miracles and A Return to Love helped to bring Maria from fear to love.
After choosing this way of life, Maria had to fully incorporate this into all parts of her life. Her personal life and business are now completely aligned in love and if the combination is not there then she will not work with people.
2016 was her next dark night of the soul.
5 ways to experience love instantly., check out her freebie on her website. See link to website below.
"Love cannot force itself upon you, love is a choice".
Tip: Take out your phone and set a gentle alarm 5 times a day and say to yourself, "I choose love".
See the things you are already grateful for.
"In your choice for love your veils begin to lift".
What does spiritual bypassing mean?
What is the Energy Alignment Method and how does Maria use it in her day to day work?
What are The Magdalena Voices? Yeshua and Mary the Magdalene. Maria discusses her perspectives on her findings after reading many books on the subject of Magdalene and then how she wanted to start her own show + podcast around giving different perspectives to old stories.
Divine Masculine and Divine Feminine. The alignment required.
We are all one AND we have different experiences.
MENTIONED IN THIS EPISODE:
A Course in Miracles, https://www.shop.acim.org/
Oprah Winfrey https://www.instagram.com/oprah/
Marianne Williamson's A Return to Love on Amazon
Foundation for Inner Peace, https://acim.org/
Kenneth Wapnick https://centerforacourseinmiracles.org/kenneth
Helen Schucman https://acim.org/about-acim/acim-scribing/helen-cohn-schucman-ph-d-autobiography/
Tricia McCannon Return of the Divine Sophia
Contact Information for Komeil Asli, Podcast Production Manager.
Freelance Graphic designer, UI/UX Designer and Front-end Developer.
Subscribe on Spotify, ACast, Google Podcasts, Apple Podcasts, Amazon music + YouTube (@AsaNilsson).
Like and follow us on Instagram, @AsaNilssonSweden.
If you have any general questions or comments for the show, click moremosstothepeople@gmail.com.
If you'd like to advertise with us, moremosstothepeople@gmail.com.
Thank you so much for listening!
Xx,
Åsa
You can find us here: