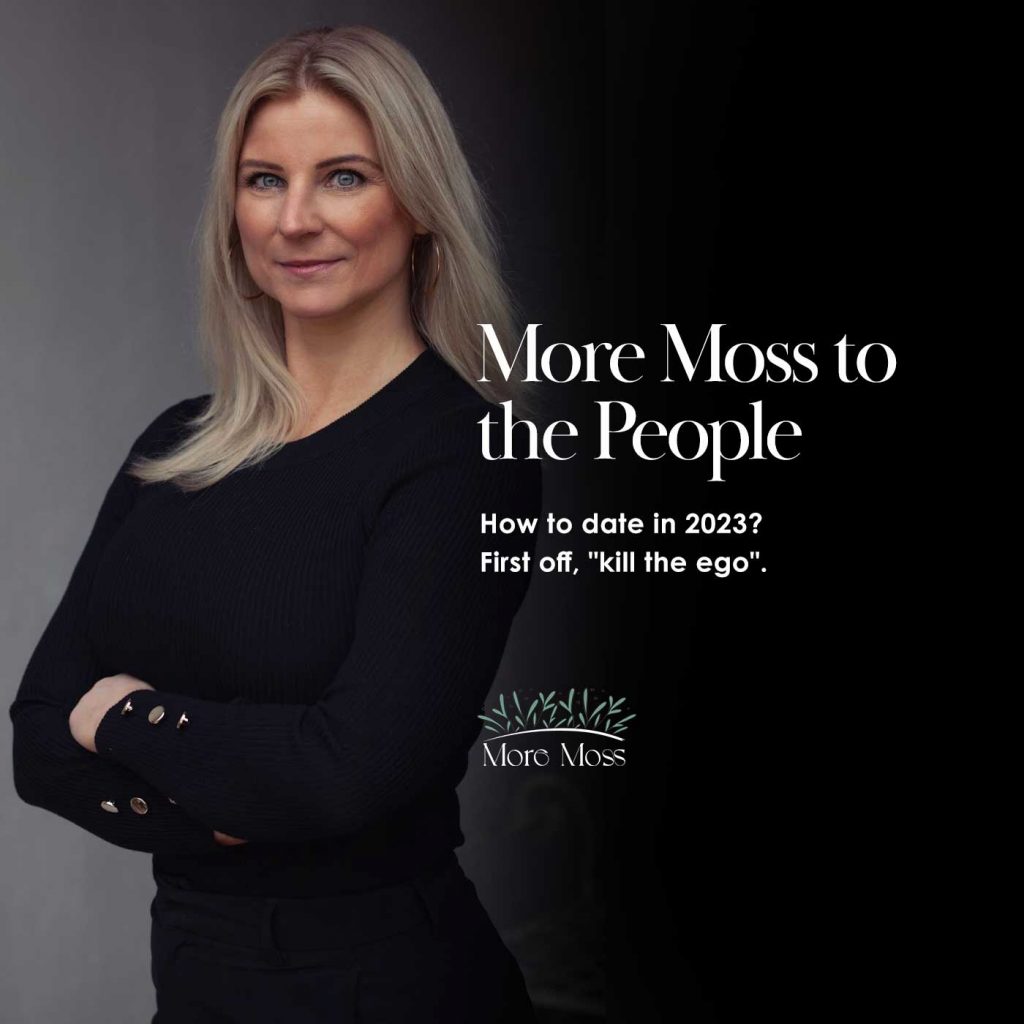 How to date in 2023? First off, "kill the ego".
By Åsa Nilsson | June 16, 2023



Jeanette Vinberg is a dating coach that focuses her energy and efforts on helping her clients return back to themselves and recognize that they need to discover their own needs before trying to source it from someone else.
Listen in to this interesting perspective of the dating world and what she sees that people struggle with the most in their search for love.
Guest Name: Jeanette Vinberg
Guest contact Information:
IN THIS EPISODE WE TALK ABOUT:
-Her kids and boyfriend live in other countries so she gets a good perspective of other cultures and how people are.
-Jeanette considers herself to be a free woman who is teaching that to others.
– People have a need for control of so many things, most of all emotions and outcomes.
-We can not own people. We need to want to be with people who want to be with us of their own free will.
– Boundaries need to be set.
– We are transactional as humans. We always want something in return.
-"How can I have or get this? Be the energy, not by asking. You will get it anyway."
– Attachment styles and what are they? In dating and romance, it is a projection of your own fears. (book tip down below)
– Our programming started back in childhood.
– Dating apps. "If you don't understand the arena, don't be in it."
– You can't be ghosted on a dating app.
– 20% of people on dating apps are scammers, that means 80% aren't bad.
– Dating app platforms are good for people who aren't able to get out of the house as much, possibly introverts, people with anxiety, people who are bound to the home for childcare, etc.
– Serial monogamy for 5-7 years. We don't fight for our relationships any more.
– There are no quick fixes or quick solutions. "Love is about a decision".
– Love languages AND fight languages.
– Change the focus from what a partner needs to what YOU need.
– "It's a numbers game".
– Most clients get bored. Most relationships last a year.
– Rejection is just a redirection.
MENTIONED IN THIS EPISODE:
Book tips:
"The Answer: How to start a relationship and make it last" or Swedish: "Hemligheten. Från ögonkast till varaktig relation" Dan Josefsson • Egil Linge
Eight Dates To keep your relationship happy, thriving and lasting
Contact Information for Komeil Asli, Podcast Production Manager.
Freelance Graphic designer, UI/UX Designer and Front-end Developer.
Subscribe on Spotify, ACast, Google Podcasts, Apple Podcasts, Amazon music + YouTube (@AsaNilsson).
Like and follow us on Instagram, @AsaNilssonSweden.
If you have any general questions or comments for the show, click moremosstothepeople@gmail.com.
If you'd like to advertise with us, moremosstothepeople@gmail.com.
Thank you so much for listening!
Xx,
Åsa
You can find us here: