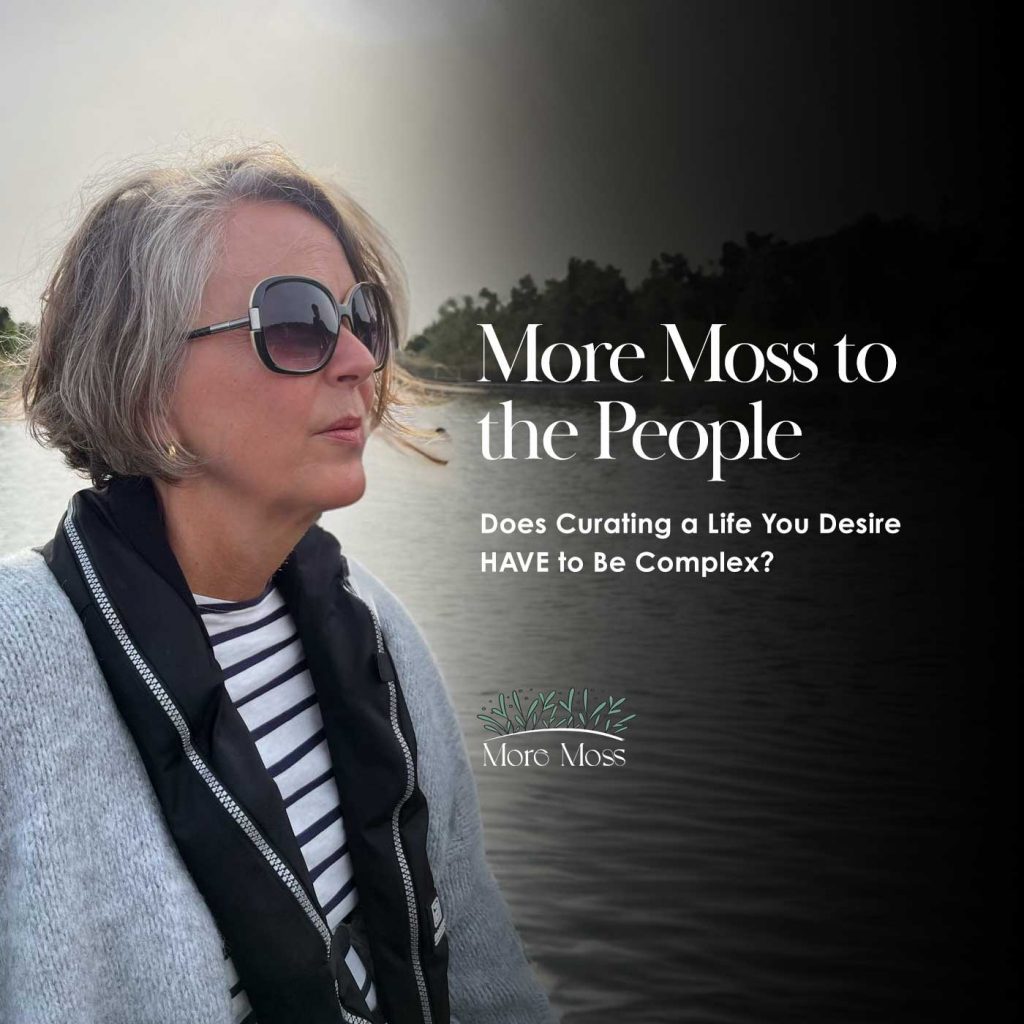 Does Curating a Life You Desire HAVE to Be Complex?
By Åsa Nilsson | Sep 15, 2023



"Åsa, are you depressed?" asks my cousin one day. No, why? Because you're spending all of this time on death cleaning. HA! No!
I love that she asked me but no, I feel more alive and on purpose than I have in a very long time.
Seeing the forest (and the moss) through the trees, getting clear in my home is the action I am taking but the CLARITY that's unfolding before my very eyes is astounding. Won't you follow along?
Host Name: Åsa Nilsson
Host contact Information:
IN THIS EPISODE I TALK ABOUT:
60th Birthday shout out to my best girl Tammy Printy!
"With gratitude, optimism is sustainable". Michael J Fox
Done is better than perfect.
The Gentle Art of Swedish Death Cleaning, Margareta Magnusson, what I am discovering about myself.
Don't come to the hostess with an empty hand. – Swedish custom
Sharing my own things now versus buying more things off Amazon or random gifts.
Åsa, are you depressed? Question from my cousin.
Change your behaviour, change your life. Change your habits, your life will change.
Dan Buettner's Netflix special about the Secrets of the Blue Zones.
Looking at creating + curating my social media feeds with things that make me say, Ah, I love him/her/them. 
How do YOU want to create a better life today?
My death cleaning process: declutter, organize then clean. Basement, entry, attic, kitchen, dining room, living room, bathrooms, bedrooms, laundry, recycle room, garage. This process will take about a year.
The Lovers tarot card, Wheel of Fortune tarot card.
Creating the journal of the list of things to go to, include that with my "The Most Beautiful Love Letter You'll Ever Write".
Get started. What's your Ikigai/purpose? Legacy work. 
Please Rate + Review this podcast on Apple. https://podcasts.apple.com/se/podcast/more-moss-to-the-people/id1655303804
Patreon. Do you know anyone that has it, or do you? Please reach out to me so I can please ask some questions about the best way to set it up.
Mentioned in this episode:
Contact Information for Komeil Asli, Podcast Production Manager.
Freelance Graphic designer, UI/UX Designer and Front-end Developer.
Subscribe on Spotify, ACast, Google Podcasts, Apple Podcasts + YouTube (@AsaNilsson).
Like and follow us on Instagram, @AsaNilssonSweden.
If you have any general questions or comments for the show, click moremosstothepeople@gmail.com.
If you'd like to advertise with us, moremosstothepeople@gmail.com.
Thank you so much for listening!
Xx,
Åsa
You can find us here: