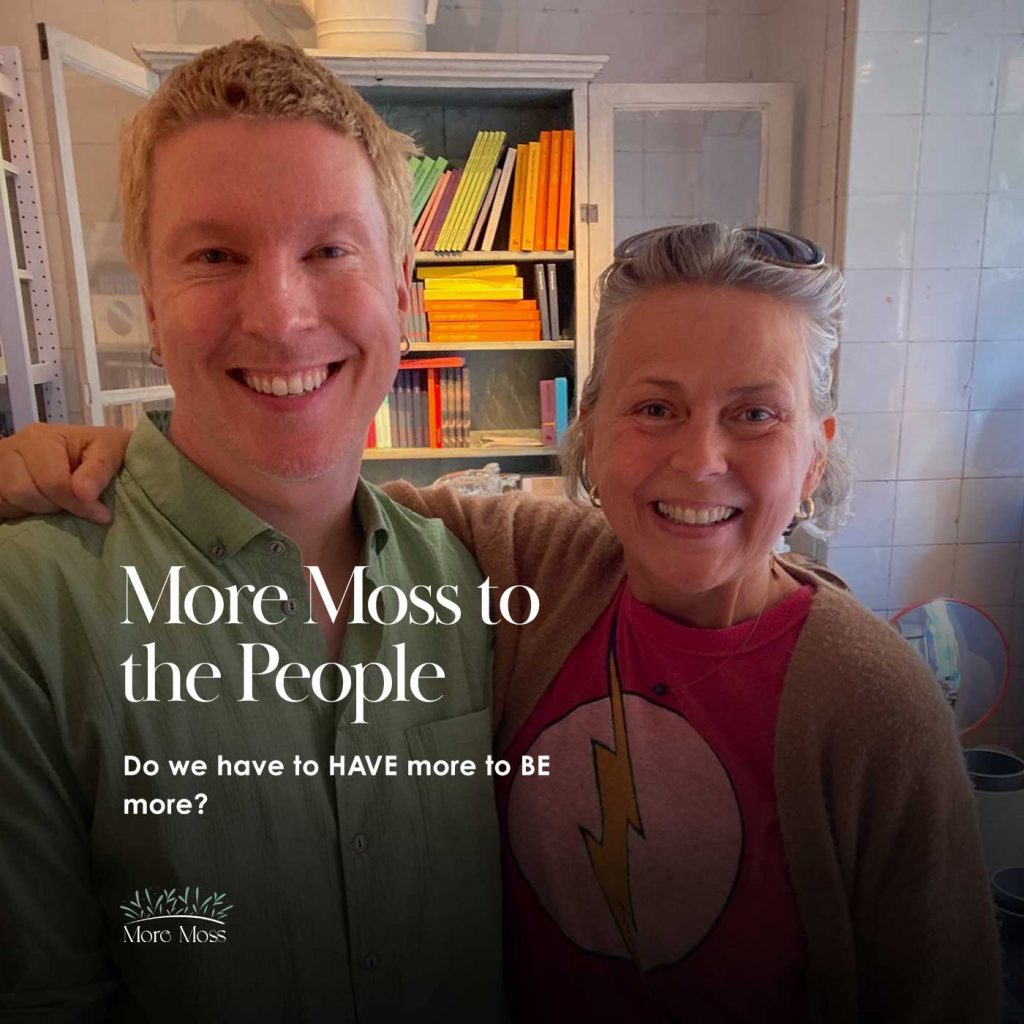 Do we have to HAVE more to BE more?
By Åsa Nilsson | Sep 29, 2023



Åsa has now been doing her own version of Swedish Death Cleaning in her home and the best laid plans have gone to hell in a handbasket, and quickly.
Proving yet again that a 'plan' is only a plan when the reality sets in to what kind of work and TIME it actually takes to do this process. So what's a gal to do?
ANYTHING. Start small. Even if it's an hour and you only have a bag.
Åsa will always show you the real deal. You can count on that.
Progress not perfection, dear heart. Let it be easy and be open to opening a drawer and starting there.
Enjoy.
Host Name: Åsa Nilsson
Host contact Information:
IN THIS EPISODE I TALK ABOUT:
I like to organize and get rid of stuff. Move things around, in a methodical way. HA! Or so I thought.
The initial plan has gone to hell in a handbasket. What is the REALITY of how this is actually looking?
"What was I thinking". How many times have I said those words? 
Why do I hold on to the things I hold on to? 
The best laid plans. The kitchen was *supposed to' be next. Nope. Have to pivot due to time restrictions.
Pulled a Tarot card, 2 of Cups, explanation of that card for us today. Partnerships. Working together.
If a feeling of overwhelm happens, what to do? One room, one hour, one space, one bag at a time. 
Books, medicine cabinets, expired medicine, start intuitively. Just take action.
Done is better than perfect (again). 
If you haven't worn it in 20 years versus one year, that's the Åsa way. 🙂 
Head, heart, hands concept. Likened to my Body, Mind, Soul and Home Decluttering concept. 
Start to create peace NOW. 
Not leaving a mess for someone else to take care of when I'm gone. 
Numbing out with stuff, more belongings, looking good for others. 
Death cleaning is about evolving. Who am I? Changing, growing into my podcast. Or?
I don't want more stuff. Being more versus having more. "Do we have to have more to be more"? 
Upcycling, repurposing, donating. Encouraging sustainability and it's eco friendly!
Mentioned in this episode:
Contact Information for Komeil Asli, Podcast Production Manager.
Freelance Graphic designer, UI/UX Designer and Front-end Developer.
Subscribe on Spotify, ACast, Google Podcasts, Apple Podcasts + YouTube (@AsaNilsson).
Like and follow us on Instagram, @AsaNilssonSweden.
If you have any general questions or comments for the show, click moremosstothepeople@gmail.com.
If you'd like to advertise with us, moremosstothepeople@gmail.com.
Thank you so much for listening!
Xx,
Åsa
You can find us here: