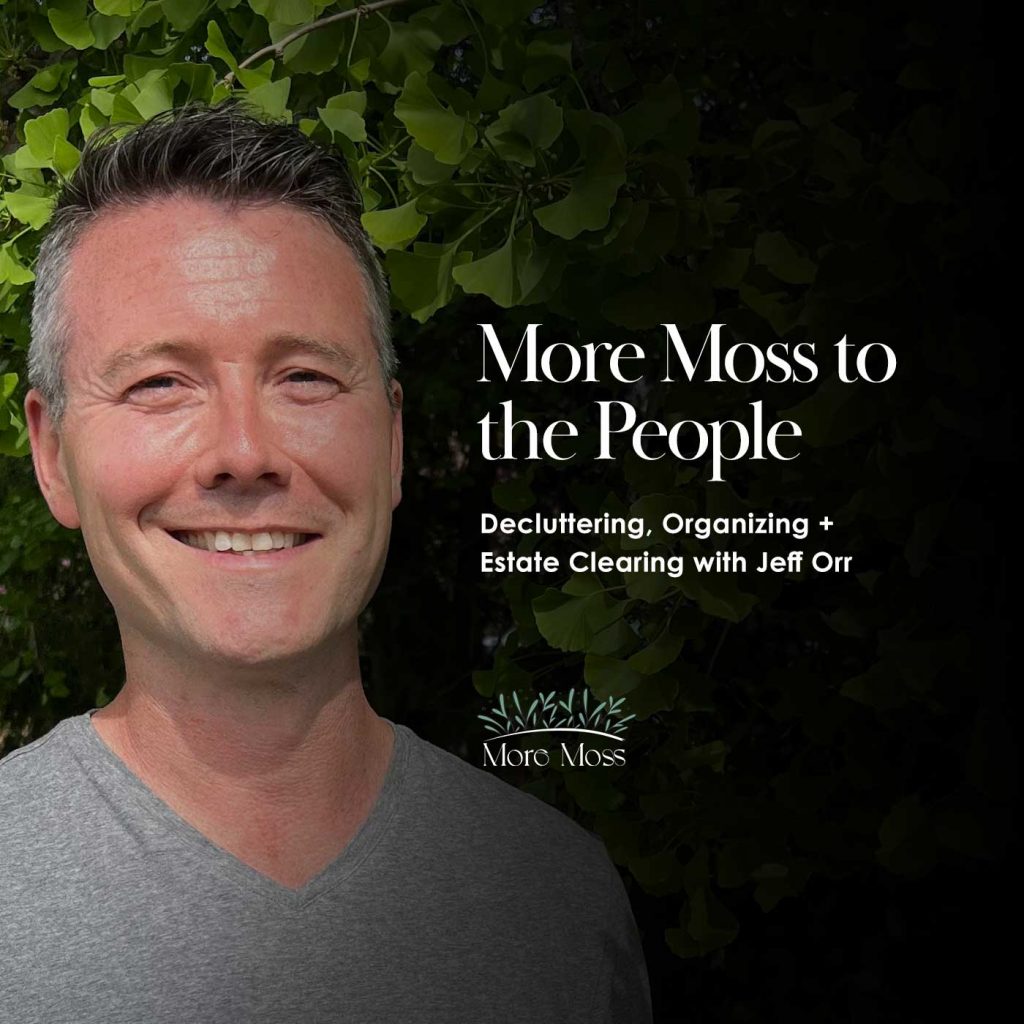 Decluttering, Organizing + Estate Clearing with Jeff Orr
By Åsa Nilsson | Aug 18, 2023



The importance of discovering the connection between our 'Self' and our 'Space'.
"I didn't know your services even existed". "My house never looked so good"!
Jeff Orr has heard these quotes a time or two in his career.
By helping his clients organize, declutter and go through the estate clearing process, he often acts as a guide and a mediator. He not only provides his clients with the permission, authority and strength they need to make hard decisions, he does so with diplomacy and tact.
Listen in while Jeff shares some gems that we can ALL take with us.
Hope you enjoy listening to this one as much as I did recording it.
Guest Name: Jeff Orr
Guest contact Information:
IN THIS EPISODE WE TALK ABOUT:
Jeff's passion for helping others organize and finding contentment with their items. Especially while grieving or while going through a big change in their lives.
Jeff runs in for tough conversations while most run away.
Jeff likes to pull out what his clients need to do by asking them questions and drawing out what they want. "I'm here to support the fact that you get to choose".
How does he help people who feel they are 'supposed' to know how to handle situations that they've never found themselves in before.
Some tips for families and siblings with how to handle the death clearing after a family member passes.
Laying out papers and photos and other items in a non emotional way helps his clients make decisions. Jeff helps to simplify the process.
How does Jeff ground himself to do this type of work?
Staged to Stay. What does that mean?
What does Jeff mean by the "associated value" of peoples belongings?
"Love them, use them but don't hold on to them just because you think there's a monetary value attached". AMEN!!!!!
"You can't just donate your garbage to someone else". HA! I love that!
"Finding joy and love for a piece again that's been sitting there the whole time."
Sentimentality in the belongings. Separating the memory from the item. This brings on progress!
Jeff recommends asking "What does this item mean to you and why are you so connected to it"?
MENTIONED IN THIS EPISODE:
Contact Information for Komeil Asli, Podcast Production Manager.
Freelance Graphic designer, UI/UX Designer and Front-end Developer.
Subscribe on Spotify, ACast, Google Podcasts, Apple Podcasts, Amazon music + YouTube (@AsaNilsson).
Like and follow us on Instagram, @AsaNilssonSweden.
If you have any general questions or comments for the show, click moremosstothepeople@gmail.com.
If you'd like to advertise with us, moremosstothepeople@gmail.com.
Thank you so much for listening!
Xx,
Åsa
You can find us here: