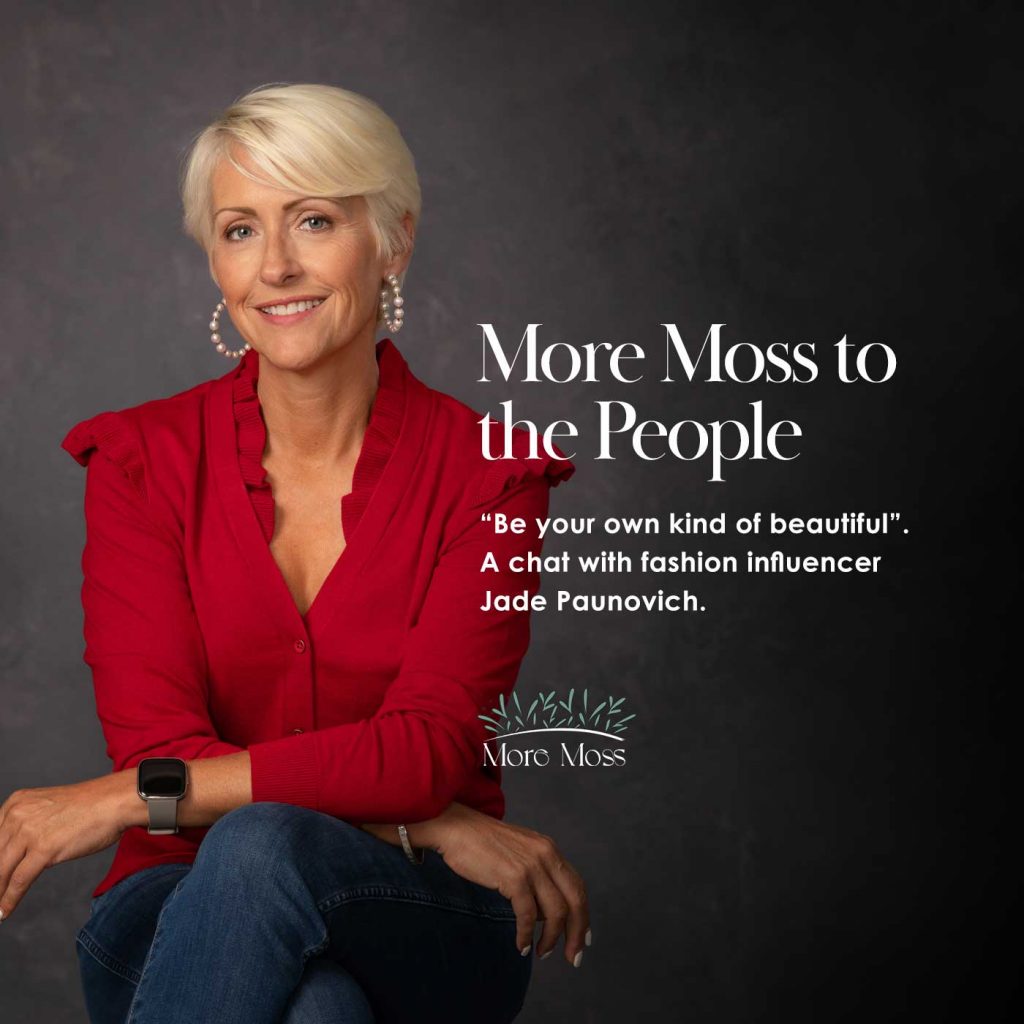 "Be your own kind of beautiful". A chat with fashion influencer Jade Paunovich.
By Åsa Nilsson | Sep 22, 2023



Jade and I have known each other for over 21 years now and I have watched her grow from a commercial real estate broker into a fashion influencer in the online world.
I have to share her with you because she is one of my closest friends AND she has some major wicked talents!
Her passions are FASHION – BEAUTY – TRAVEL. And you will FEEL this when you listen in.
This girl can pack an amazing amount of things into a carry on bag (go to her IG page and watch her pack). She dresses and styles women in a way that they haven't considered before, daring them to see what they DO love about their bodies and to try new things. She can put together an ensemble, head to toe in a matter of minutes for you and you will feel amazing, fresh and up to date.
She does this with a huge heart and a deep passion for helping others see the beauty inside of themselves.
I DARE YOU not to fall in love with her and her fabulous energy!
Enjoy.
Guest Name: Jade Paunovich
Guest contact Information:
IN THIS EPISODE WE TALK ABOUT:
Jade works with PERSONAL STYLING for women (and men) helping them to feel confident in their closet, dress for an event or pack for travel.
She is a social media influencer and respects the responsibility behind this.
She works with women to feel great from the INSIDE out.
"We do not see what others see in us". 
"When we feel good inside, we do good. We bring others up. We bring others in".
Struggle for women is dressing for their bodies today, having clothes that fit, that are clean, don't need alterations, brings you joy, works with other things in your closet.
Remember the things that others compliment you on.
"I don't dress to stand out, I dress to fit in. But I love to style a risk taker."
"Be open to trying new things, open to exploring, you are educating yourself when you try new things and having fun with it."
Over the years our bodies change, colouring changes, our likes and dislikes change, we need to have a coset that reflects who we are today.
Jade helps her clients put together stylish outfits-ensembles for their trips which relieves stress and overwhelm and creates more time to actually enjoy the trip. 
Shopping in your own closet. What does this mean? 
Jade's STAPLE items that every woman should have in her closet. 
Jade's viral video on her IG page where she shows how to put a cardigan on upside down. Have to watch! 
What to focus on when you are looking into your closet and feeling overwhelmed about what to put on.
MENTIONED IN THIS EPISODE:
Contact Information for Komeil Asli, Podcast Production Manager.
Freelance Graphic designer, UI/UX Designer and Front-end Developer.
Subscribe on Spotify, ACast, Google Podcasts, Apple Podcasts, Amazon music + YouTube (@AsaNilsson).
Like and follow us on Instagram, @AsaNilssonSweden.
If you have any general questions or comments for the show, click moremosstothepeople@gmail.com.
If you'd like to advertise with us, moremosstothepeople@gmail.com.
Thank you so much for listening!
Xx,
Åsa
You can find us here: