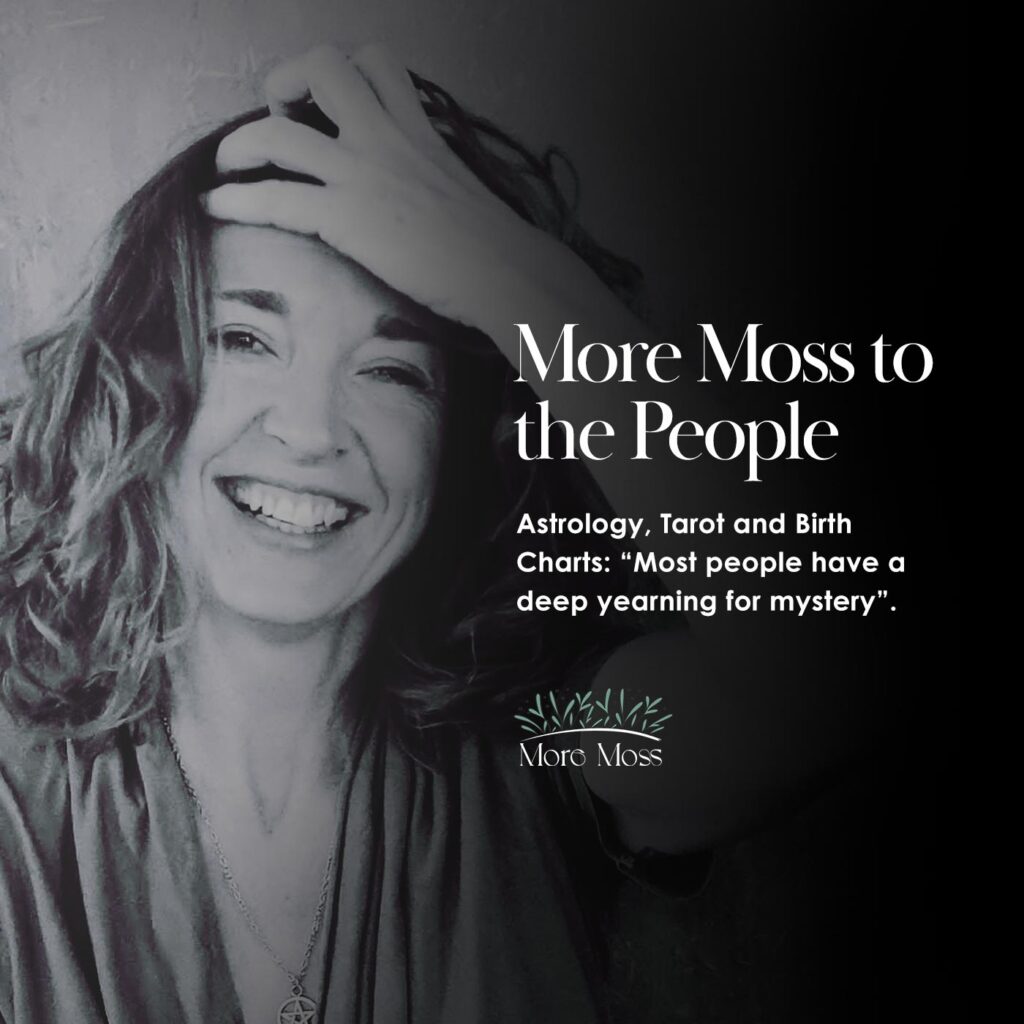 Nearly all my favourite topics in one conversation.
Sinead was positive she had a personality disorder… that was until she had her own birth chart read in 2020.
Having spent over 25 years reading tarot cards and being educated in all sorts of deep and spiritual practices, Sinead was FINALLY shown a BLUEPRINT of her life… her fingerprint in this world.

Seeing her BIRTH CHART gave Sinead clarity as to her life's purpose, and also the permission to accept her super powers as well as becoming more aware of her life's challenges.

"I consider myself a fairly grounded person who loves data, facts, research, and scientific double-blind placebo trials. You'll often hear me say, 'Show me the proof', then five minutes later I'll reach into my bag and pull out my Tarot cards. That's because I also believe in mystery, symbolism, and archetypes. It may seem like a contradiction, but I tend to hold both sides quite well." – Sinead Fine
The guest contact info:
Guest name: Sinead Fine
Takeaway's from this episode:
Sinead learned early on to listen to her little intuitive woman's voice (from the age of 4).
Her first birth chart was read in 2020 and this changed her life. She became obsessed with wanting to know more, to learn more, and to share more about this amazing tool.
Was granted permission to be me, aware of her challenges, showed her superpowers. Birth charts are a powerful guidance tool.
For the person that doesn't know their own time of birth what they can get out of a birth chart.
Sinead explains reading a birth chart is like learning a new language. To understand the energies of the cosmos at the time of your birth.
Her birth chart revealed radically different sides of her personality and it helped her understand herself more. There is nothing wrong with us.
Once you understand your chart, you see it, witness it and learn to work with it.
Astrology is the original science.
"I don't know how it works, it just does."
Sinead is led by a deep need to learn, collect information and share that information. However, "The more I know the less I feel I know". Ha! Who can't relate to that?!
Sinead feels most people have a deep need for mystery.
Does she believe in predicting the future? Yes and no.
"You can't change your future till you heal your past". Tarot can be a tool of empowerment after you do the work.
The tarot can show you the potential of what COULD happen. Overcome them and develop a blueprint and develop knowledge.
Mentioned in this episode:
Offer to work with me:
As of 2023, Åsa will only be accepting private coaching clients on a case by case basis. For consideration, please send an email to: asanilssonlifecoach@asajnilsson
Subscribe on Spotify, ACast, Google Podcasts
If you have any general questions or comments for the show, click moremosstothepeople@gmail.com.
If you'd like to advertise with us, moremosstothepeople@gmail.com.
Thank you so much for listening!
Xx,
Åsa
You can find us here: