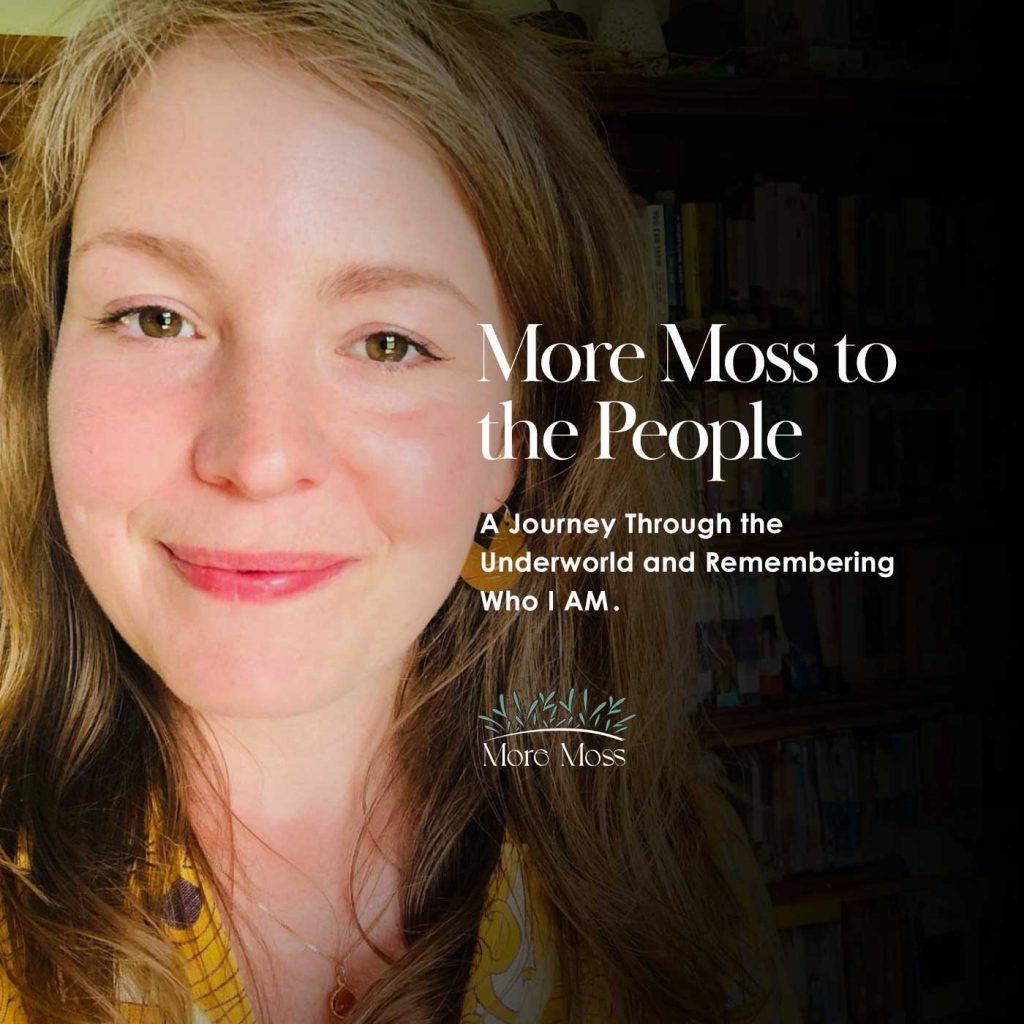 A Journey Through the Underworld and Remembering Who I AM.
By Åsa Nilsson | Nov 03, 2023



In 2019, after tragically losing her mother, Wendy's soul (understandably) shattered into many pieces.
Feeling lost, she did a Winter Solstice meditation that initiated a 3-day journey of remembering.
While there, she had a mystical experience where her fragmented soul pieces (and intuition) were restored and she was shown through her crown chakra all sorts of spiritual information that she had no knowledge of in the past… ancient Egypt, alchemy. She was Re-Membering. She was shown a peek into her soul and the mystery of life.
Wendy feels she experienced her gnosis… her soul 'knowing'.
Wendy now works with her gifts, sharing them with others as a part of her own healing.
Follow along on this super interesting story and learn for yourself that even through tragedy, our inner LIGHT must never be dimmed.
Why? Because the Light Always Wins.
Guest Name: Wendy Wright of Light Always Wins
Guest contact Information:
IN THIS EPISODE WE TALK ABOUT:
Stevie Calista of @farmhousemoon is our connection point
Wendy considers herself a renaissance woman transiting from veggie farming to homesteading
What does the priestess path mean?
Wendy is "fascinated by the mysteries, in love with Mother Nature and revels in the magic that is all of it."
"Epic life journey of betrayal, loss, and healing which led me to remember who I am."
After the tragic death of her mother, Wendy's soul was shattered into pieces.
How Wendy learned to accept her life's journey and heal herself through farming, listening to podcasts.
Wendy's transformational experience that happened during a 3 day meditation during the winter solstice that changed her life.
She was pulled to learn astrology, Aksashic records.
What is Gnosis and what did this mean to Wendy?
"My ego is trying to play catch up with my soul".
What is Wendy's daily spiritual practice?
Connectedness and the idea of choices.
Being Re-Sourced after doing your shadow work, looking at ourselves and what we are not seeing.
Wendy is now looking to slow down and balance and find structure with all of her creative projects.
Åsa pulled a 10 of wands tarot card for Wendy
What do tattoos and NO REGRETS mean to Wendy?
Soul agreements and contracts.
Wendy is now offering Akashic records readings.
Keep your heart flame ignited right now and share it if you are able.
MENTIONED IN THIS EPISODE:
Contact Information for Komeil Asli, Podcast Production Manager.
Freelance Graphic designer, UI/UX Designer and Front-end Developer.
Subscribe on Spotify, ACast, Google Podcasts, Apple Podcasts, Amazon music + YouTube (@AsaNilsson).
Please Subscribe, Rate and Review on Apple Podcasts: https://podcasts.apple.com/se/podcast/more-moss-to-the-people/id1655303804
Like and follow us on Instagram, @AsaNilssonSweden.
If you have any general questions or comments for the show, or you'd like to advertise with us, email: moremosstothepeople@gmail.com
Thank you so much for listening!
Xx,
Åsa
You can find us here: