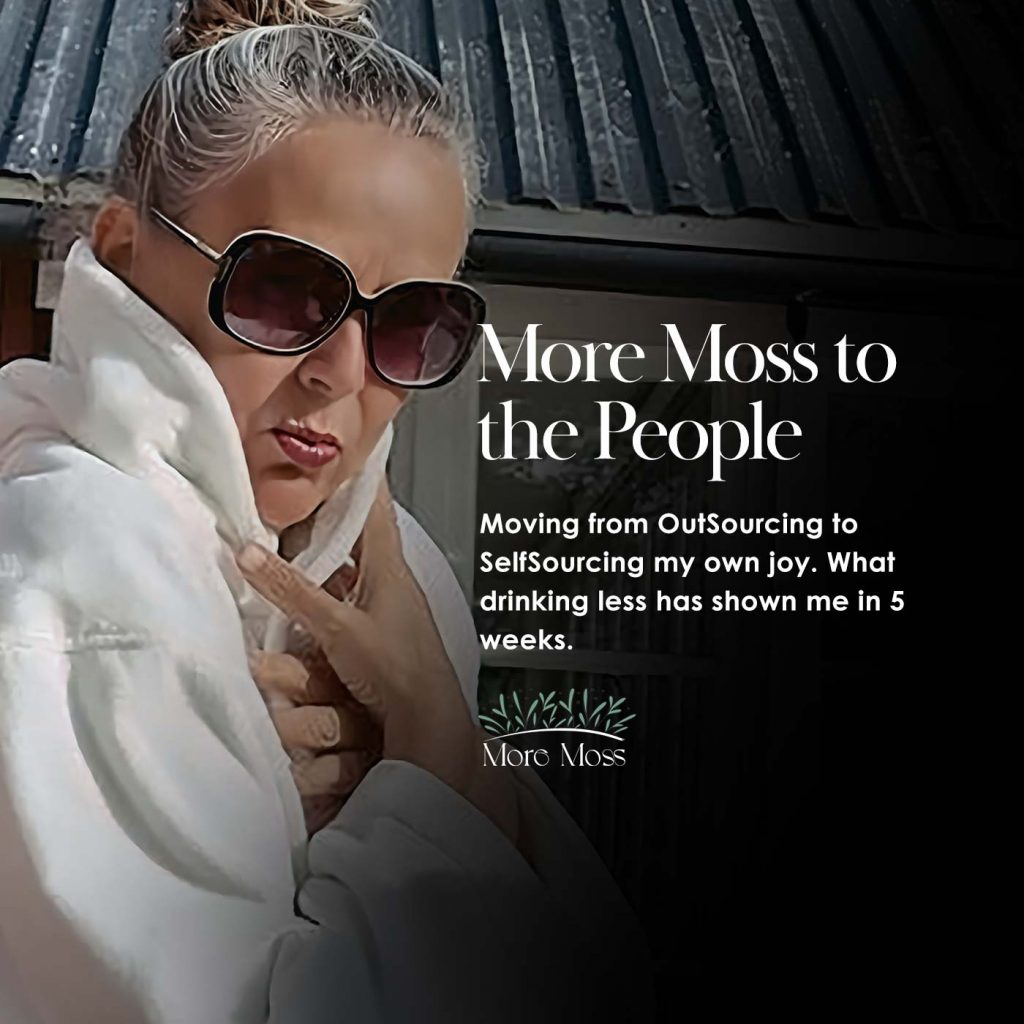 Moving from OutSourcing to SelfSourcing my own joy. What drinking less has shown me in 5 weeks.
By Åsa Nilsson | June 22, 2023



I am now half way through my 9 weeks of skin medicine and being told that drinking was "off the table" otherwise the meds would not work.
What did I discover about myself when I was given a directive of, 'You can't … '
What have I now been shown in this time about how I feel? Freaked out? Feeling like I am missing out? Feeling any peer pressure?
Nahhhh. Complete opposite.
I feel fantastic.
What has become apparent is that I needed something outside of myself to shove me in the direction I already knew I needed to go in. I was given the answer that I asked for.
See how I OUT-SOURCED my answers when I could have SELF-SOURCED?
Ahhh, the journey continues.
Host Name: Åsa Nilsson
Host contact Information:
IN THIS EPISODE I TALK ABOUT:
5 weeks of drinking a lot less often, what does my life look like?
How do I feel? Proud of myself.
Feel clear in my attitude, feel light. Joy is close to the surface.
Side effects: weight loss. Duh.
Now craving sweet things as I am not getting my sugar from wine.
What's the hardest thing I have come up against? Dinner time, food prep.
Love not being bound to the home.
Laughing easier. Sleeping better. No fog. I am present. Pep in my step.
What it feels like to be *proud of myself*… it's been a while since I had that feeling. Totally honest with you here.
Finding balance in my business life and my personal life and why was there a disconnect?
Clearing out the fog, what else do I need to see God?
Now I feel supported by MYSELF. Energetically lighter by not adding a depressant in my body every night. Powerful.
Outsourcing my power, purpose, intention, how do I bring it back to myself?
How do I self source what I'm looking to achieve?
I am not empty, broken or missing something. Neither are you.
Stop trying to find the hole in your wholeness.
Mentioned in this episode:
Contact Information for Komeil Asli, Podcast Production Manager.
Freelance Graphic designer, UI/UX Designer and Front-end Developer.
Subscribe on Spotify, ACast, Google Podcasts, Apple Podcasts + YouTube (@AsaNilsson).
Like and follow us on Instagram, @AsaNilssonSweden.
If you have any general questions or comments for the show, click moremosstothepeople@gmail.com.
If you'd like to advertise with us, moremosstothepeople@gmail.com.
Thank you so much for listening!
Xx,
Åsa
You can find us here: